African American Women of the Old West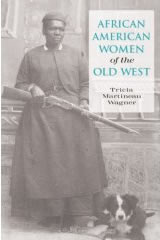 The brave pioneers who made a life on the frontier were not only male—and they were not only white. The story of African American Women of the Old West is one that has largely gone untold--until now. The story of ten African American women is reconstructed from historic documents found in century-old archives. The ten remarkable women in African American Women of the Old West were all born before 1900, some were slaves, some were free, and some lived both ways during their lifetime. Among them were laundresses, freedom advocates, journalists, educators, midwives, business proprietors, religious converts, philanthropists, mail and freight haulers, and civil and social activists. These remarkable trailblazers found a way to live outside the parameters that society had set for them and they show us today that determination and belief in oneself are the cornerstones to success.
ISBN 978-0-7627-3900-4 
Paperback: 176 pages 
$12.95
Black Cowboys of the Old West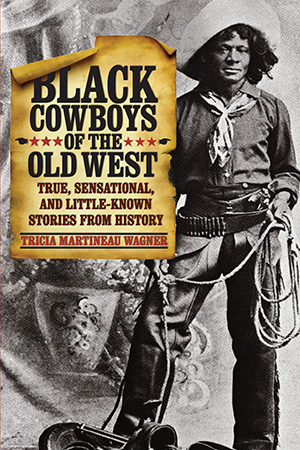 ;
The word cowboy conjures up vivid images of rugged men on saddled horses - men lassoing cattle, riding bulls, or brandishing guns in a shoot-out. White men, as Hollywood remembers them. What is woefully missing from these scenes is their counterparts: the black cowboys who made up one-fourth of the wranglers and rodeo riders. Black Cowboys of the Old West tells their story. When the Civil War ended, black men left the Old South in large numbers to seek a living in the Old West - industrious men resolved to carve out a life for themselves on the wild, roaming plains. Some had experience working cattle from their time as slaves; others simply sought a freedom they had never known before. The lucky travelled on horseback; the rest, by foot. Over dirt roads they went from Alabama and South Carolina to present-day Texas and California up north through Kansas to Montana. The Old West was a land of opportunity for these adventurous wranglers and future rodeo champions. A long overdue testament to the courage and skill of black cowboys, Black Cowboys of the Old West gives these courageous men their rightful place in history.
ISBN 978-0-7627-6071-8
Paperback: 180 pages
$14.95
It Happened on the Underground Railroad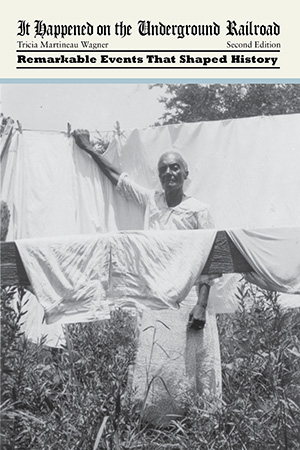 Begun in earnest in the 1830s and named for the emerging system of steam railroads in the United States, the Underground Railroad moved hundreds of slaves northward each year through a network of safe houses organized by the efforts of blacks and whites who abhorred slavery. It Happened on the Underground Railroad recounts the stunning tales of rescue and reveals the stories of the people who aided slaves on their flight to freedom. From a riverboat worker who dressed as a woman to the man who mailed himself north, It Happened on the Underground Railroad, offers a gripping look at the heroic individuals who became part of this famous road to freedom. Historically there has been an overemphasis on the participation of white abolitionists in the UGRR, and an under-representation of involvement by African Americans – this book sets the record straight!
ISBN 978-1-4930-1574-0
Paperback: 175 pages  
$16.95
It Happened on the Oregon Trail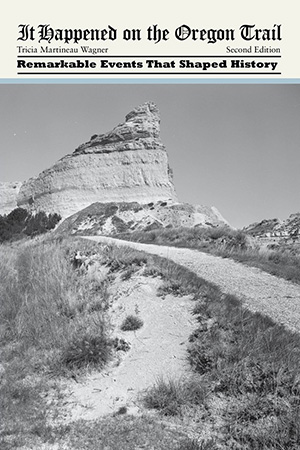 It Happened on the Oregon Trail includes twenty-nine unusual, remarkable, and little-known events that happened along the trail from Independence, Missouri to Oregon's Willamette Valley during the wagon train era. Read about Rufus K. Porter, who developed a plan to fly people to Oregon in hot air balloons; Emily Fisher, a former slave, who ran a hotel that catered to westward travelers; about Lafayette Tate, who experienced "trail justice" for committing murder; about Catherine Hickman and David Parks, who met on the trail and were married in a trailside wedding; and Solomon Butcher, a frontier photographer, who captured life on the Great Plains. It Happened on the Oregon Trail reveals the hidden stories of fascinating people and events resurrected from the journals, diaries, and personal letters of the pioneers from the 1840s through the 1890s
ISBN 978-0-7627-7220-9
Paperback: 206 pages
$16.95
Read excerpts from It Happened on the Oregon Trail:
North Carolina, the First Golden State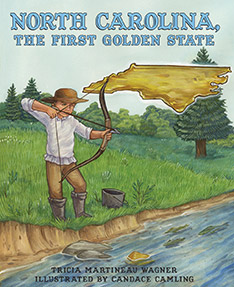 Gold! Gold! Gold in North Carolina! Fifty years before the California Gold Rush, twelve-year-old Conrad Reed unearthed a shiny rock from a creek in North Carolina. Conrad had no idea he'd struck gold. When the news got, Conrad's discovery set off the nation's first gold rush – fifty years before California's Gold Rush of 1849.
ISBN: 978-1455622733
Hardcover: 32 pages Age range: 5 - 8 years
$16.95
Read excerpts from North Carolina - the First Golden State:
50 Wacky Things Animals Do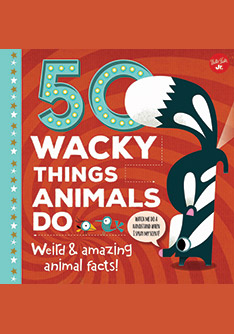 Did you know that giraffes clean their ears with their tongues? Or that food passes through a giant squid's brain before going to its stomach? 50 Wacky Things Animals Do describes 50 unbelievable animals and the things they do that seem too crazy to be true - but are! Whether incredible, funny, or just plain gross, these peculiar and fascinating animal behaviors will surprise and delight fun-fact lovers of all ages. Perfect for animal lovers!
ISBN 978-1-63322-295-3
Paperback: 104 pages
$14.95
Read excerpts from 50 Wacky Things Animals Do:
50 Wacky Things Animals Do has won the following prestigious awards:
Winner of 2018 Children's and Teen Choice Book Awards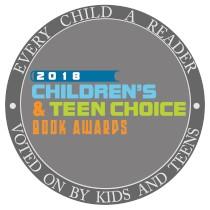 Winner of 2018 ILA-CBC Children's Choices list, a cooperative project of the International Literacy Association (ILA) and the Children's Book Council (CBC).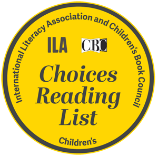 Winner of 2018 ASJA's Annual Writing Awards (American Society of Journalists and Authors) for Children/Young Adult Nonfiction.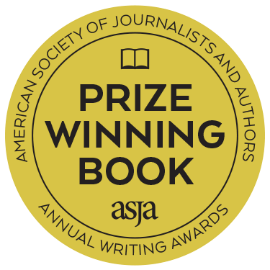 "Look who's reading this fun book!"