How-To Books
Jumpstart Your Publishing Dreams by W. Terry Whalin
In today's competitive marketplace, to get published, you need three elements. First, you need the insider knowledge about how book editors, magazine editors and literary agents work. If you don't understand their needs, then you will never be able to meet their expectations. Second, you need the skills to provide these publishing professionals with what they need. Finally, you need to bring strong storytelling to your writing. These pages provide step-by-step guidance on each of these essentials.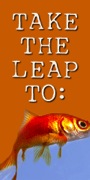 Book Proposals That Sell, W. Terry Whalin 
Terry Whalin's book will save you the months and years of heartache as you turn your passion into print. He explains, "Many writers focus only on the creative aspects of writing a book and getting it published, but the executives inside a publishing house are business people who want to sell books and turn a profit at the end of the day. It's a delicate balance between creating the best possible product and assuring that each product has the best opportunity to sell into the market and reach the target audience." BOOK PROPOSALS THAT SELL is your road map for bypassing the long, winding route that gets you nowhere and shows you the shortcuts for learning what publishers are really looking for. The author explains that more than 80% of nonfiction books are first sold as proposals.  
 
Children's Writer's & Illustrator's Market: 1,000+ editors, agents and art directors who want your work, Alice Pope
Guide to Literary Agents 
Chuck Sambuchino 
Christian Writer's Market Guide: The Reference Tool for the Christian Writer, 
Sally Stuart